GloSAT scientists join the Norwich Science Festival
Submitted by

abeck

on Wed, 2023-03-01 11:49
GloSAT scientists from the University of East Anglia's Climatic Research Unit (CRU) attended the 'Climate Change and Sustainability Day' at the Norwich Science Festival in February to speak to young people and members of the public about climate change.
GloSAT Postgraduate Researcher Emily Wallis and CRU Senior Research Associate Dr Sarah Wilson Kemsley, led an activity stand 'Norwich Climate Explorers', which used GloSAT PI Ed Hawkins' climate stripes to illustrate how temperatures have changed over Norwich's history (and beyond) and delved into how long temperature records, such as the one being developed by the GloSAT project, are created.
The stand also looked further into the past with a 'guess the temperature source' activity which asked attendees to consider which items on display could be used by scientists to reconstruct temperatures in the period before thermometer observations were available. Items on display included 'real' proxy temperature sources such as tree rings and coral bands as well as some red herrings including the length of a carrot.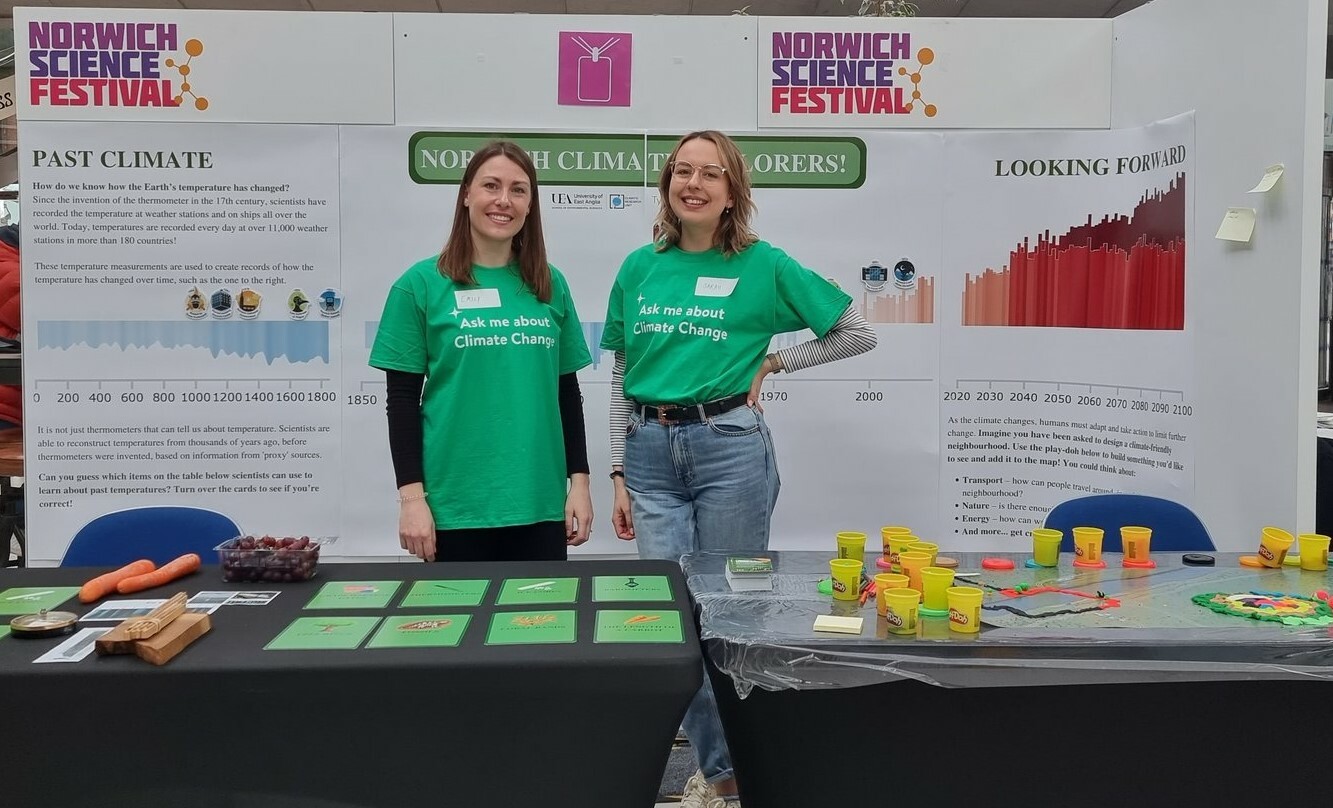 The "Norwich Climate Explorers" stand. Credit: Renee Karunungan 
Having learnt about how global and local temperatures are changing, participants were then asked to look to the future and consider how society can adapt to and mitigate further climate changes. Attendees used Play-Doh and imagination to design a 'climate-friendly' future neighbourhood they would like to live in. Common features were solar panels, wind turbines, nature and cycle trails as well as lots of greenspace, biodiversity and places to grow their own food.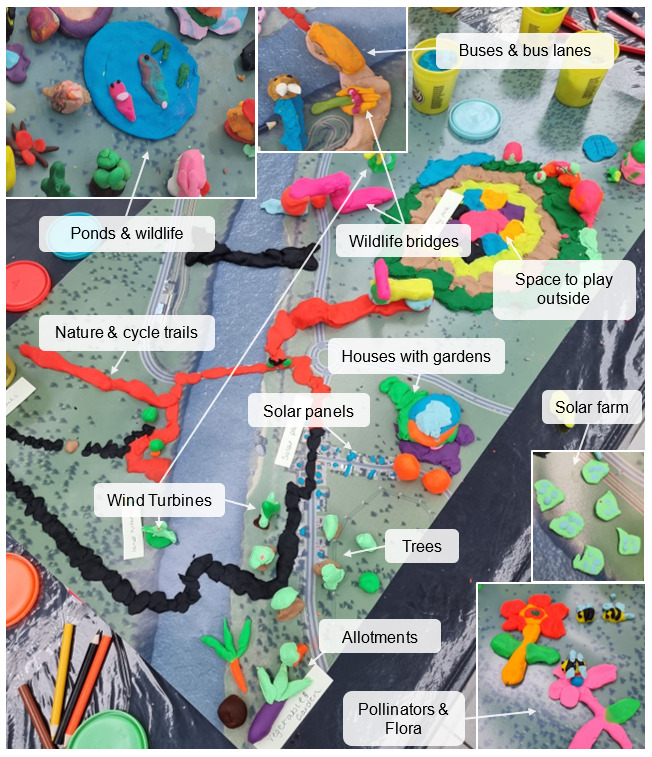 Future Neighbourhood activity results. Credit: Renee Karunungan and Emily Wallis
The activities and climate stripes display prompted some excellent discussions with adults and young people alike, and we were impressed with the knowledge and vision of some of Norwich's younger residents. There were definitely some potential climate scientists of the future in attendance!
In addition to the 'Norwich Climate Explorers' activity stand, members of the public were also invited to visit the 'Climate Mural For Our Times' artwork, developed in collaboration with GloSAT scientists. Tours were led by GloSAT scientist Dr Michael Taylor and allowed visitors a close-up view of the artwork in-situ in Norwich City Hall.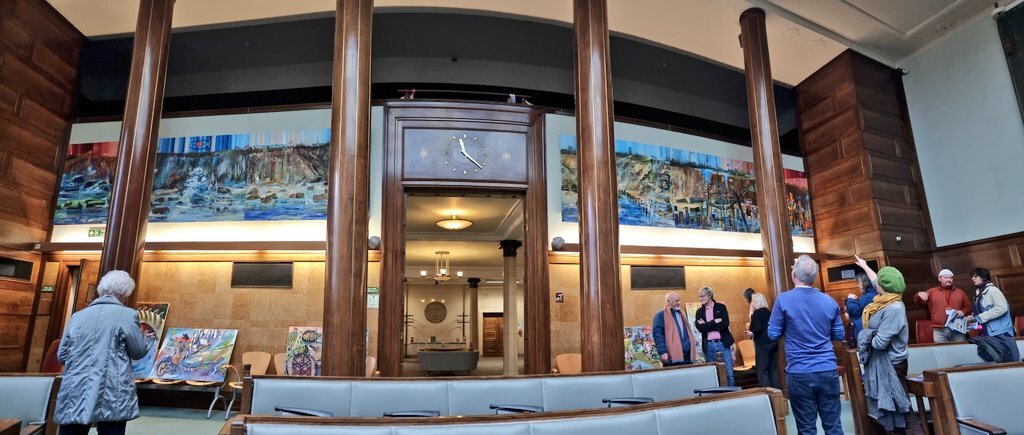 Climate Mural for Our Times created by Gennadiy Ivanov in collaboration with GloSAT scientists. Credit: Renee Karunungan